Behaviour Therapy
Behaviour therapy tend to look at specific, learned behaviours and how the environment influences those behaviours. Behaviour therapy does not involve one specific method but it has a wide range of techniques that can be used to a child's psychological problems.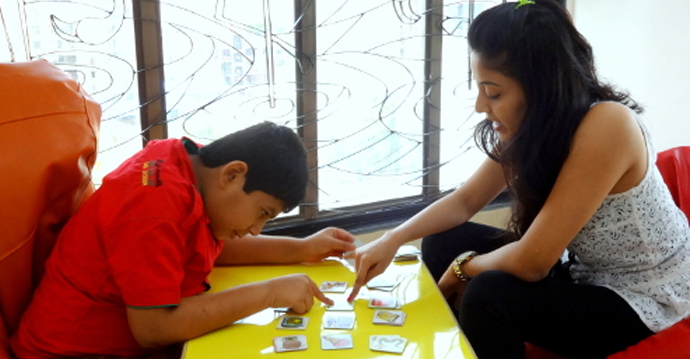 WE TREAT FOR CHILDREN
Applied Behavior Analysis (ABA) Autism Care therapy helps the children to develop
Socially significant behaviour.
Personally, important behaviour.
Academically relevant behaviour.
Reducing excess and harmful behaviour.
Behaviour required to learn all over behaviour.
Applied Behaviour Analysis (ABA)
Applies Behaviour Analysis (ABA) is one of the oldest and effective methods of understanding and modifying your child's behaviour and helping their social and emotional conduct. It is a kind of behaviour therapy used extensively with autism spectrum disorders. Once your child is detected with autism, one of the most common therapies that will be advised is Applied Behaviour Analysis, commonly known as ABA therapy. If your child's functioning level is not age appropriate your child is eligible for ABA therapy.
ABA THERAPY FOR AUTISM CARE
Applied Behaviour Analysis (ABA) helps the children with autism gain functional independence.
Consistent ABA therapy for children can significantly improve the child's skills and behaviour and therapy their need for special services.
Behaviour therapy for autistic children includes exercises and activities that promote independence attentiveness, communication and social skills.
ABA program is designed to provide a varying level of structure according to the need of the child. High functioning children are better able to learn in a less structured format and the program is adjusted accordingly. For children with autism, it is highly recommended to start the ABA as early as possible, preferably before the age of three.