Feeding Therapy
Our feeding Therapy team comprises of Speech & Language and Occupational Therapists evaluate and treat patients with feeding concerns. We work with toddlers and children who experience difficulty in acceptance of new foods/textures. Such patients who have feeding disorders known as "dysphagia", is commonly referred to as "problem feeders."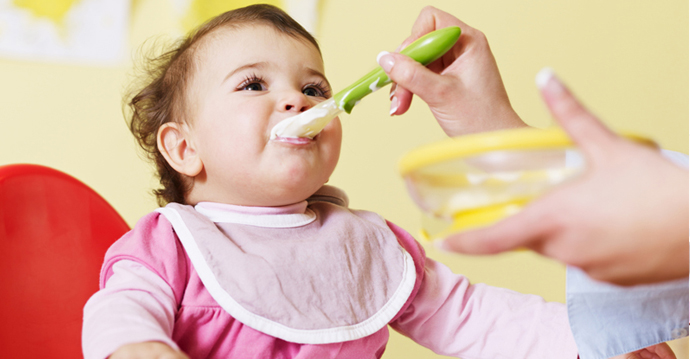 CHARACTERISTICS OF PROBLEM FEEDERS
They adhere to a diet consisting of less than 20 foods.
May reject foods that were once accepted and do not reacquire them.
Refuse foods even when they are hungry.
Demonstrate behaviors (crying / withdrawal / tantrums) associated with eating or just being in the presence of food.
Unwilling to try new food items even after many presentations.
REASONS FOR FEEDING DISORDERS
The following are some of the reasons of feeding and swallowing disorders in children:
Nervous system disorders such as cerebral palsy, encephalopathy and meningitis.
Gastro intestinal conditions such as reflux and "short gut" syndrome.
Prematurity or low birth weight, history of intubation or feeding tube.
Cleft lip and/or palate.
Heart disease.
Autism
Conditions affecting the airway.
Head and neck abnormalities.
Muscle weakness in the face and neck.
Respiratory difficulties.
Sensory processing disorder.
Problems with parent - child interactions at meal times.
Respiratory difficulties.
Medications that may cause lethargy or decreased appetite.
Multiple medical problems.
OUR TREATMENT APPROACH
If feeding therapy is recommended, we will work closely with both the child and the family to develop an individualized treatment plan. The following are some examples of areas that may be the focus of intervention.
Making the muscles of the mouth stronger including the lips, tongue and jaw.
Improving chewing of various types of textures including crunchy and soft.
Increasing tongue movement for better Control of food inside the oral cavity.
Strengthening the core muscles that promote optimal positioning for feeding.
Improving sucking and drinking ability.
Increasing acceptance of different foods and liquids.
Providing sensory input to increase awareness or decrease sensitivity in and around the mouth.
Improving self-feeding skills